Event Traffic Control Systems
Equipment Sales & Rentals | TTC Planning & Implementation Services
Large events such as marathons, concerts, conferences, sporting events, trade shows, expos, and festivals require expert temporary traffic control (TTC) planning and management. Due to the hazards and liability that come along with large numbers of motorists and pedestrians interacting in close proximity to one another, it is critical that event traffic, site security and crowd control be planned and managed utilizing qualified TTC event planning, devices and systems for optimum safety and efficiency.
Acme Barricades has been providing event traffic and crowd control products and services throughout the State of Florida for over 20 years. This includes traffic and crowd control barricades, wall barriers, channelizing devices, and systems for sale or rent, as well as complete traffic control planning, installation, management and removal services. We comply with all Florida Department of Transportation (FDOT) and MUTCD safety regulations and standards, and provide an unbeatable combination of quality, safety, service and price.
Temporary Traffic Control (TTC) Services for Events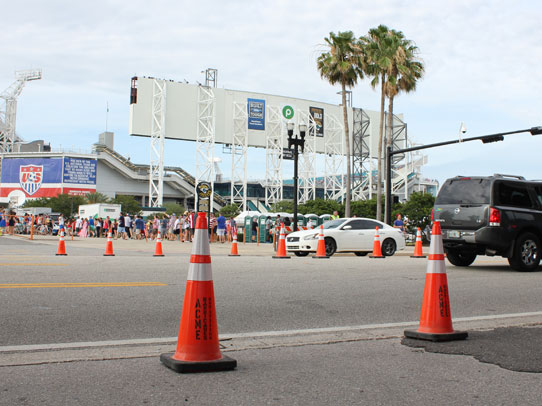 From the conception of your event, Acme Barricades is there to assist with the development of comprehensive event traffic and crowd control planning. We provide recommendations for traffic flow and the right kinds of temporary barriers, channelizing devices and maintenance of traffic (MOT) personnel needed to supervise the installation, maintenance and removal of TTC systems, and the smooth operation of your event- all according to your needs and budget.
Services Offered:
Temporary Traffic Control for Events
Event Crowd and Traffic Control Planning
Event Crowd and Traffic Control Management
Traffic and Crowd Control Systems Installation, Maintenance & Removal Services
Event Traffic & Crowd Control Products for Sale or Rent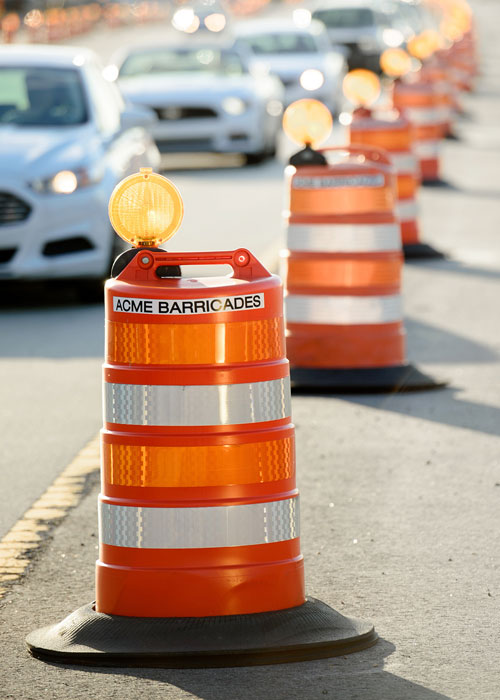 The types of temporary crowd and traffic control devices required for events varies widely depending upon the size of your event, facility, attendance and regulatory considerations. Acme Barricades offers an extensive selection of temporary traffic control products for sale or  rent including concrete barrier walls, water barriers, drums, cones, barricades, fencing and other traffic channelizers and crowd control devices. We also have electronic message boards, arrow boards and speed displays to help keep event traffic moving smoothly and safely.