Barrier Wall Systems
Concrete Barrier Wall  |  Steel Barrier Wall  |  Water Barrier
Sales, Rentals & Installation
Acme Barricades provides a comprehensive line of barrier wall products for traffic control as well as efficient, reliable installation, set-up and removal of barrier wall systems to meet the needs of your project. From precast concrete and steel barrier wall to water-filled barriers for use in work zones, construction projects and events, no other company in the State of Florida can match our combination of high-quality, affordable barrier wall products, service, experience and safety. Our experienced team of certified professionals provide complete traffic control planning, implementation, operation and compliance for projects of every size, all according to Florida Department of Transportation (FDOT) and MUTCD safety regulations and standards.
Whether you're looking for barrier wall sales, rentals or installation, we're here to help!
CONTACT US TO PLACE AN ORDER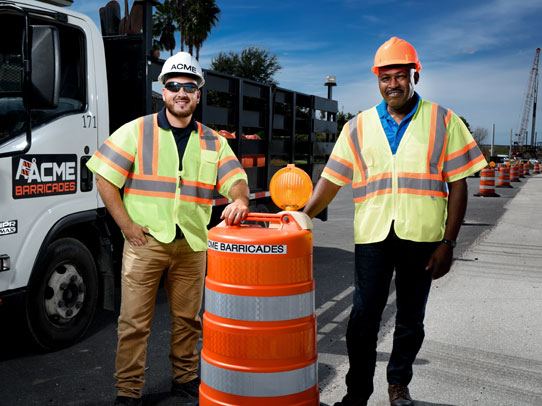 Acme's barrier wall systems provide unsurpassed protection and reliability on major highway projects, construction sites or other similar jobs, by maintaining separation between vehicle traffic and workers, pedestrians and other safety sensitive areas. Acme's precast concrete and steel barrier walls can be easily connected to provide a variable but nearly impenetrable concrete barrier.
Precast Concrete K-Wall
Precast Concrete J-Wall
Low Profile Concrete Barrier Wall
Precast Concrete Barrier Wall Systems
Precast Concrete Barrier Wall Sales & Rentals
Steel Barrier Wall Systems
Barrier Wall Installation, Transport & Removal
FDOT & MUTCD Compliant
Temporary Concrete Barrier Wall & Steel Barrier Wall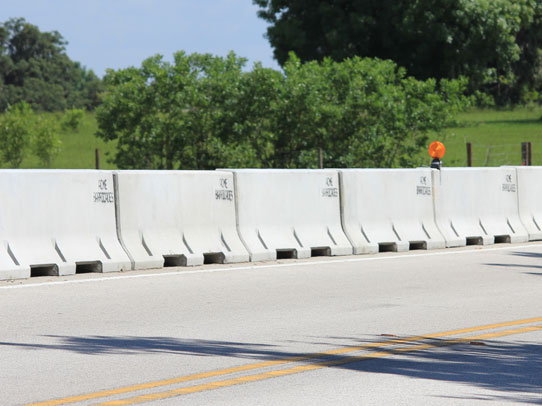 When it comes to your toughest, most demanding traffic control needs for road construction projects, airports, concerts, conferences and other major installations, turn to Acme's concrete & steel barrier wall systems. These rigid barrier walls create an impervious line of defense, providing physical protection to workers, pedestrians and the traveling public.
We provide pre-cast concrete and steel barrier wall systems to every area of Florida including sales, rentals and installation. Our barrier wall systems meet Florida DOT and MUTCD standards.
Water-Filled Barrier Wall Systems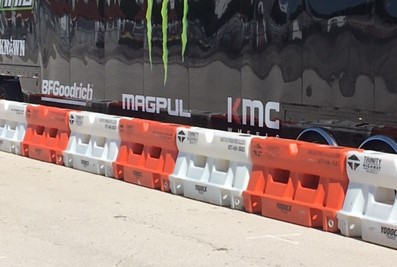 Water-filled barriers, including water wall barriers, water-filled barricades and crash barrier systems are an excellent choice for guiding traffic and creating safe work zones for pedestrians, traffic and construction zone personnel.
Water barriers are tough, durable and flexible. Light and transportable, they can be used as is or filled with water for superior ballast. They are quick and easy to connect and come in bright orange or white colors providing increased visibility and protection. Acme's plastic water-barriers all meet FDOT and MUTCD standards. Our water-barrier walls are available for sale or rent. Our certified TTC personnel can handle installation, removal and maintenance, as needed.
Water-Filled Barricades & Barriers for Sale or Rent
Water-Filled Barrier Wall Systems
Heavy-Duty Plastic Water Barriers
FDOT and MUTCD Compliant Water Barrier Walls
Water Barrier Installation and Removal
Used Barrier Walls for Sale – Why Acme is Your #1 Solution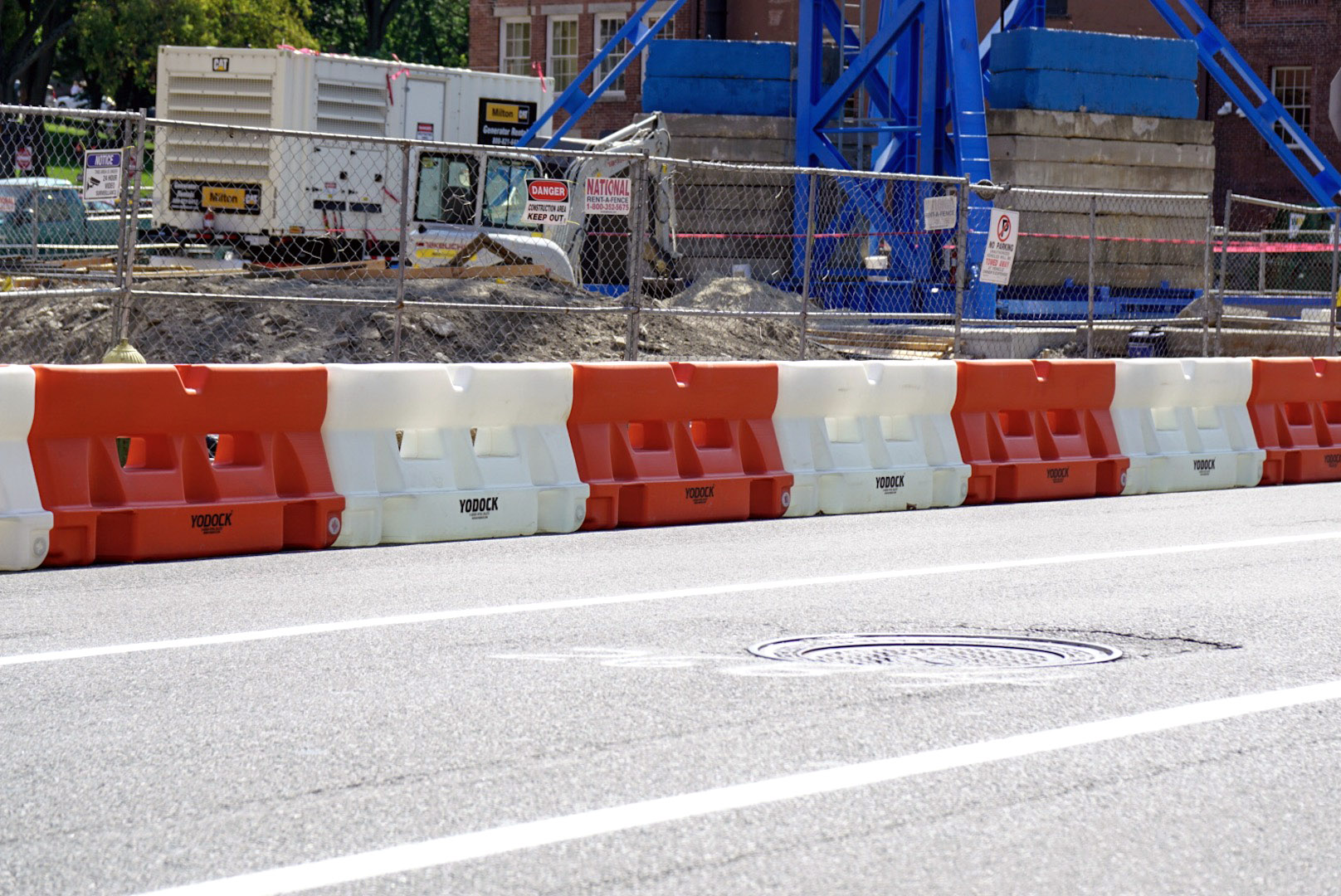 At Acme Barricades, we sell used barricades to organizations ranging from event venues to construction companies and beyond. Our barrier wall systems provide unsurpassed protection and reliability on major highway projects, construction sites or other similar jobs, by maintaining safe separation between traffic and workers as well as pedestrians. Furthermore, all of our road barrier walls are FDOT and MUTCD compliant.
For years, we have been proud to deliver the highest quality barricades on the market along with reliable installation and removal services, such as:
Precast Concrete K-Wall
Precast Concrete J-Wall
Low Profile Concrete Barrier Wall
Precast Concrete Barrier Wall Systems
Precast Concrete Barrier Wall Sales & Rentals
Steel Barrier Wall Systems
Barrier Wall Installation, Transport & Removal
Water-Filled Barricades & Barriers for Sale or Rent
Water-Filled Barrier Wall Systems
Heavy-Duty Plastic Water Barriers
Water Barrier Installation & Removal